Mark Hanna
Partner
Mark Hanna is a founding partner of Murphy Anderson PLLC. He has a diverse labor and employment law practice representing whistleblowers alleging fraud, low-wage workers in class and collective actions, and labor unions.
Mark has successfully represented qui tam relators (whistleblowers) in False Claims Act cases concerning health care, construction and procurement fraud. Mark is adept at working in the unique procedural framework of the False Claims Act, including working with the Department of Justice and United States Attorneys' offices while cases are under seal and in jointly litigating fraud cases with the government. Mark also represents clients in SEC and IRS whistleblower actions alleging shareholder and taxpayer fraud. Mark has helped the Government recover over one billion dollars and has recovered many millions for his clients.
Mark also represents construction workers, service workers, and others in collective and class actions alleging wage-and-hour violations, including overtime, misclassification, unpaid meal breaks, and donning-and-doffing violations.
Mark represents national and local labor unions and affiliated employee-benefit plans in federal and state courts and in arbitration proceedings.
In July 2020, Mark began serving a 3-year term on the Board of Directors of the National Employment Lawyers Association (NELA) and was elected to be NELA's Vice President for Public Policy in 2022. In 2020 and again in 2023, Mark was elected to 3-year term on the Board of Directors of the Metropolitan Washington Employment Lawyers Association (MWELA). He is also active in the Virginia Employment Lawyers Association (VELA), the Union Lawyers Alliance (ULA) of the AFL-CIO, Taxpayers Against Fraud (TAF), and the ABA Labor and Employment Law Section. Mark is regularly asked to speak at national bar conferences about the False Claims Act, labor law, and wage-and-hour law.
In 2019 and 2022, the Washington Lawyers' Committee for Civil Rights and Urban Affairs awarded Mark the Wiley Branton Outstanding Achievement Award for his work on behalf of low-wage workers. The DC Employment Justice Center awarded Mark its Volunteer of the Year Award and its Volunteer of the Decade Award in recognition of his work on behalf of low-wage workers.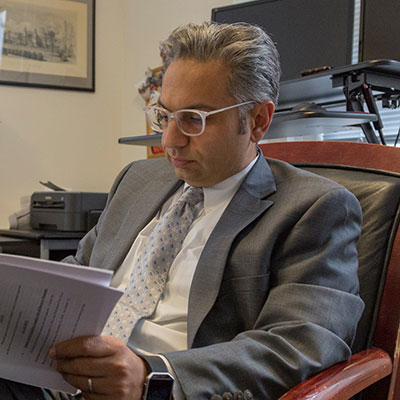 Washington Office

Bar Admissions
DC, VA, NJ, MI
Education
BA, James Madison College at Michigan State University
JD, University of Michigan
Email Mark