Melinda K. Holmes
Partner
Mindy Holmes, a partner in our Washington office, brings over two decades of experience representing public- and private-sector unions, a federal employee health-benefits plan, and non-profit organizations to the firm. Over the years she has represented unions at all levels and across a variety of industries and workplaces. Her advocacy has spanned different forums as well, from the NLRB to federal and state court to rights and interest arbitration.
Mindy's practice includes arbitration, litigation, negotiation, governance, and advice and counsel on a wide array of issues of interest to labor unions and workers. She is General Counsel to a national postal union, and the first woman of color to lead the legal department of a major labor organization.
Throughout her years of practice, Mindy has contributed to civic programs, pro bono matters, and bar activities. She was a founding board member of the D.C. Employment Justice Center, and served as national co-chair of the AFL-CIO's 2008 non-partisan voter-protection program. She presently is a member of the AFL-CIO Labor Coordinating Committee Board of Directors and a long-time supporter of the LCC's Minority Caucus. Her pro bono works has spanned discrimination cases to staffing legal clinics. Mindy is a regular presenter in CLE and union education programs, and collaborated in designing the original labor and employment law curriculum for the D.C. Bar's award-winning high school Streetlaw program. Outside of professional endeavors, she has contributed numerous hours and support through leadership roles and volunteer activities at her children's schools and with organizations that promote equity and quality in education, health care, and voting.
Prior to joining Murphy Anderson, Mindy was a partner at O'Donnell, Schwartz & Anderson, P.C. where she started her legal career after clerking on D.C. Superior Court.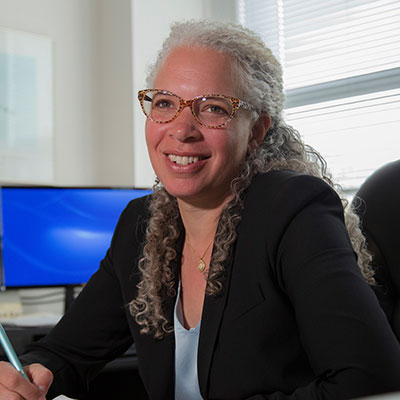 Washington Office

Bar Admissions
DC, PA
Education
BS, Northwestern University
JD, Georgetown University
Email Melinda